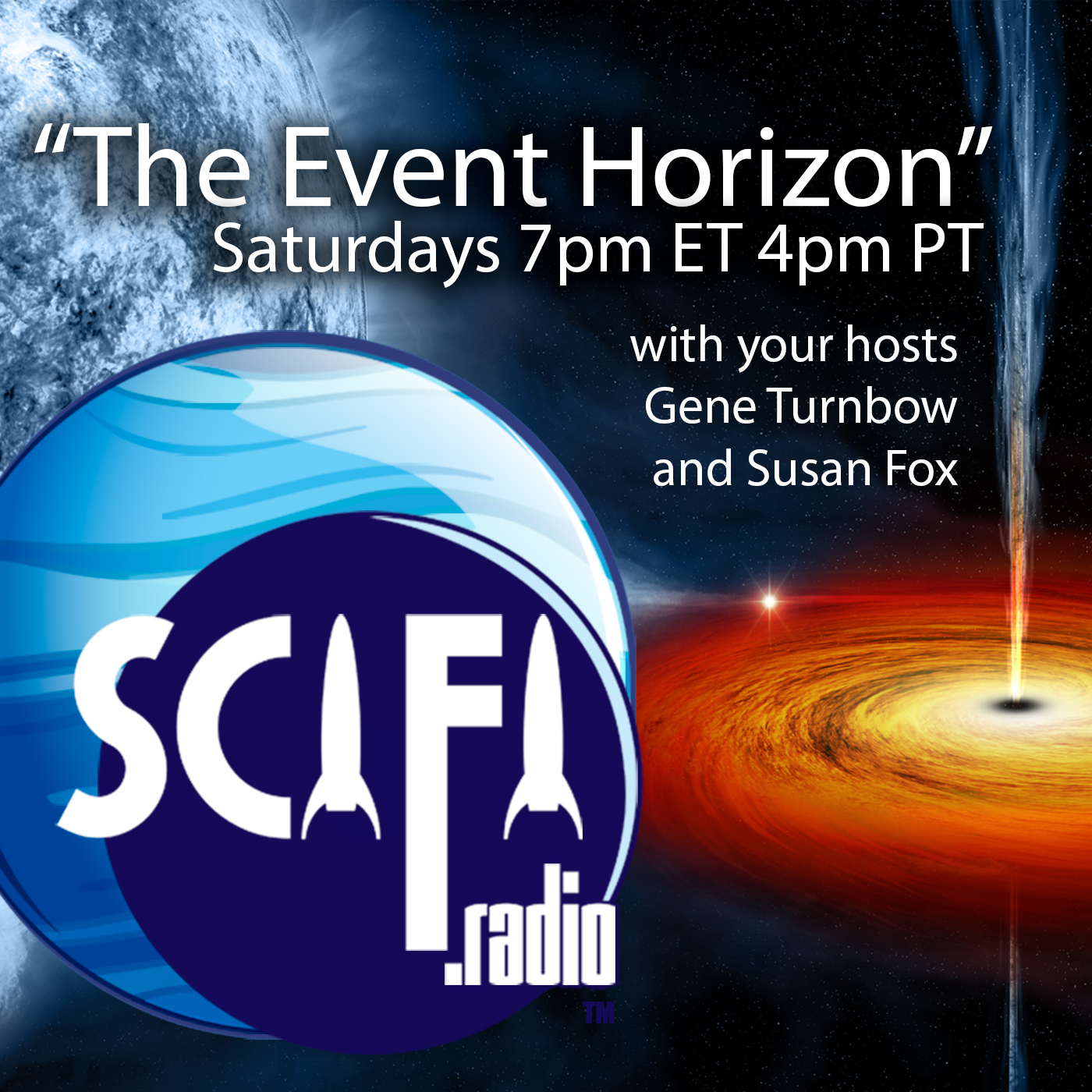 SCIFI.radio's flagship program, The Event Horizon is a rolling science fiction convention discussion panel, except without the convention. Each week your hosts Susan L. Fox and Gene Turnbow interview fascinating people from the worlds of science fiction, fantasy and science fact, often crossing or blurring the boundaries between one medium and another. Broadcast times are:

Saturday 4 pm PT / 7 midnight ET Thursday 4 am PT / 7 am ET

Sunday 4 pm PT / 7 pm ET Saturday 4 am PT / 7 am ET

When all the air times have passed, you can download the episode on Stitcher or iTunes as a podcast, or you can get them from this page.

The Event Horizon – it's Sci-Fi for your Wifi.